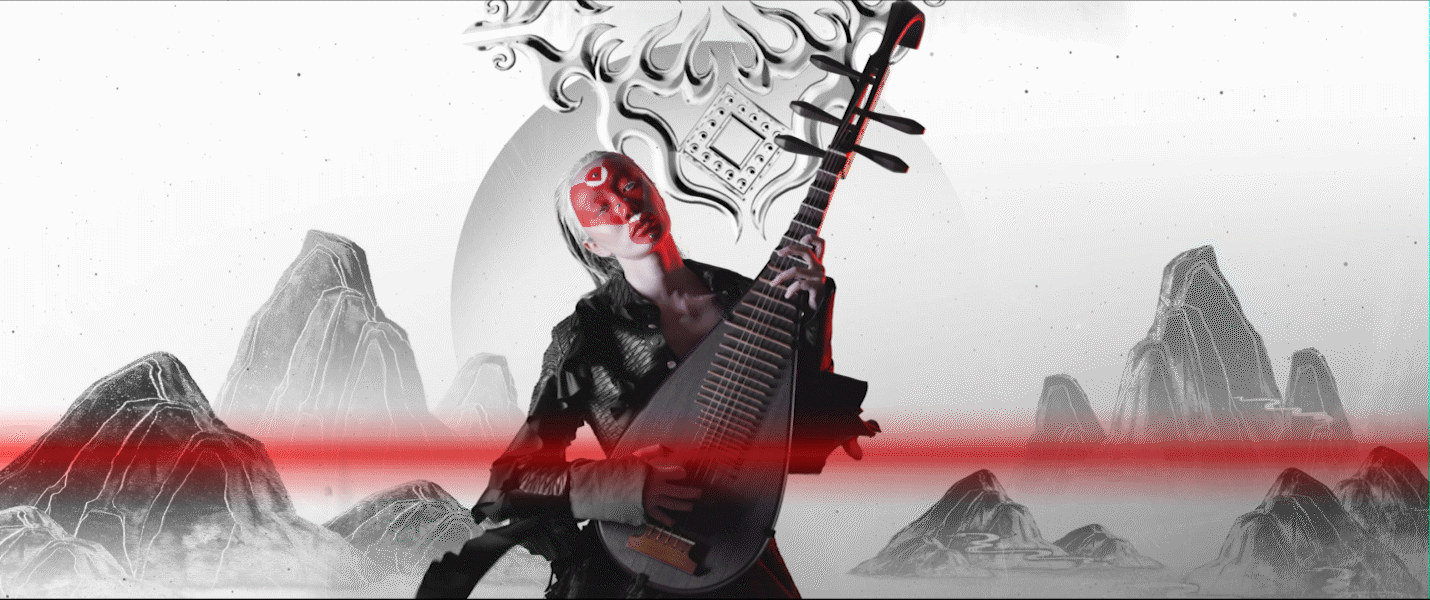 END OFFICIAL MV_By THE EITHER
Director & Producer | Suki Violet Su

END是一部结合平面几何解构、三维艺术、跨媒介音乐实验影片。 解构组合东西方性恶论的人生哲学观。恶魔在耳边得喃喃低语,本能对立所带来的重生和堕落并存。 由先锋独立电子乐队THE EITHER,,新锐音乐导演苏艺SUKI VIOLET SU和视觉艺术家VILE SÁNCHEZ共同创作。

END is an experiential music film that combines graphic geometry deconstruction, CGI art, and cross-media.
Deconstruction and Combination of innate evilness of Eastern and Western Philosophy.
As the demon whispers into the ear, opposing viewpoints on societal evil bring about a subsequent degeneration and rebirth of coexisting emotions.
Directed by Suki Violet Su, cutting-edge indie electronic band THE EITHER and visual artist VILE SÁNCHEZ.
Music & Performer | THE EITHER

Director & Producer | Suki Violet Su

Assistant Director/Video Editor | Lillian Xuege Li

Key Make-Up Artist | VILE SÁNCHEZ

Makeup Artist | Diana Torroledo

DP/Cinematographer | Henry Lu

3D Artist | Runbo Chen, Suki Violet Su

Composing & Songwriters & Recording | Zongli

Song Lyricist| Lorelei


Remix & Mastering | Joshua Valleau

Vocals & Keyboard Instruments | Zongli

Plucked musical Instrument | Jiaju

Bowstring Instruments | Yang

Art Director | Erica Song

Outfits | Videmus Omnia

VFX Composer & Graphic Design | Suki Violet Su

VFX Supervisor | Jeeeun Lee


Special Thanks to | Thomas Teng, Shiqin Gao, DaFont File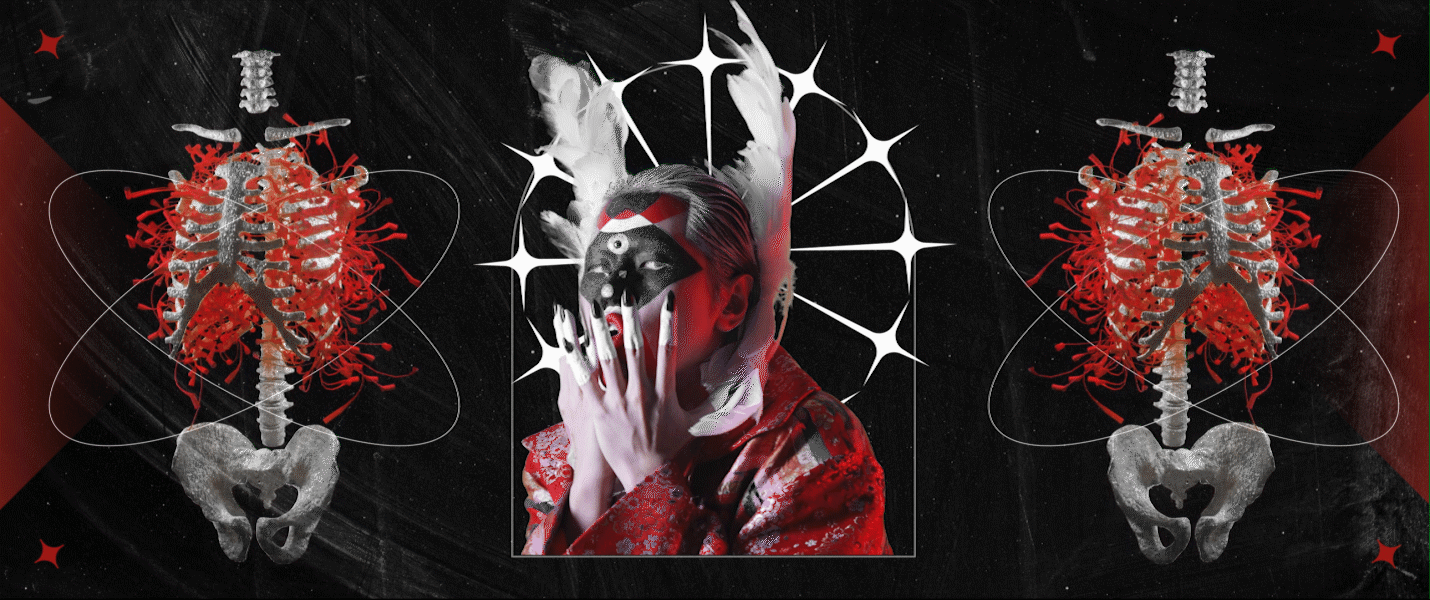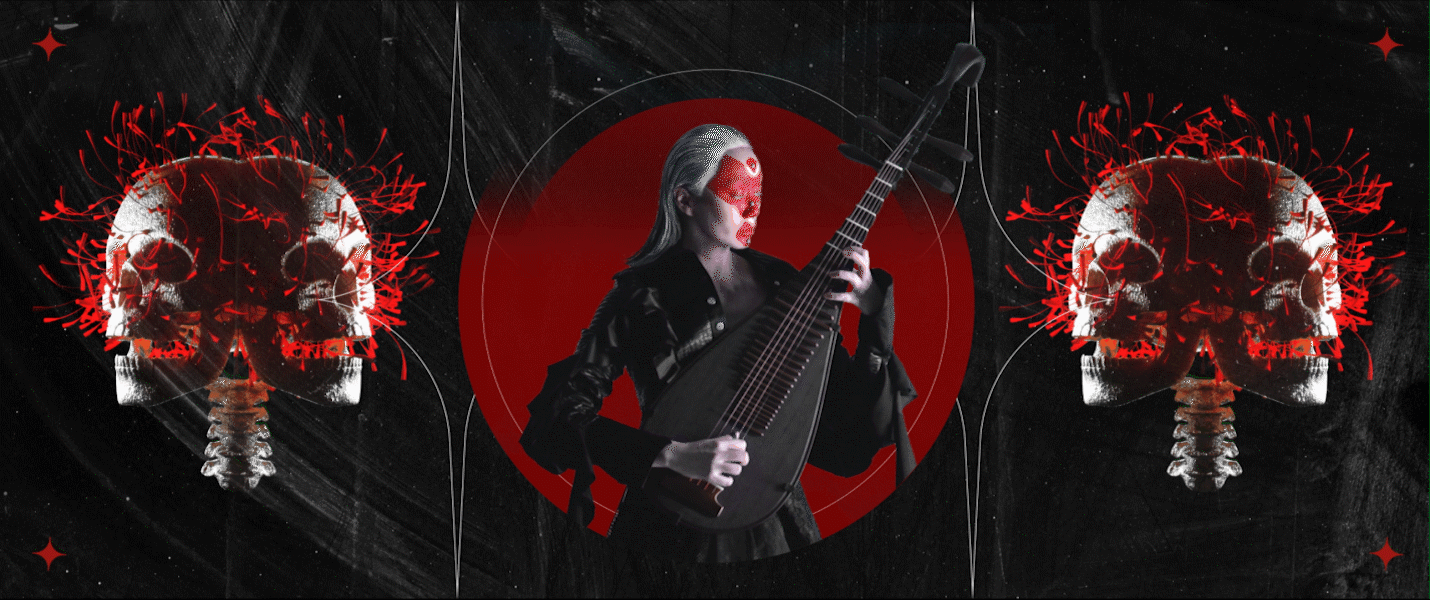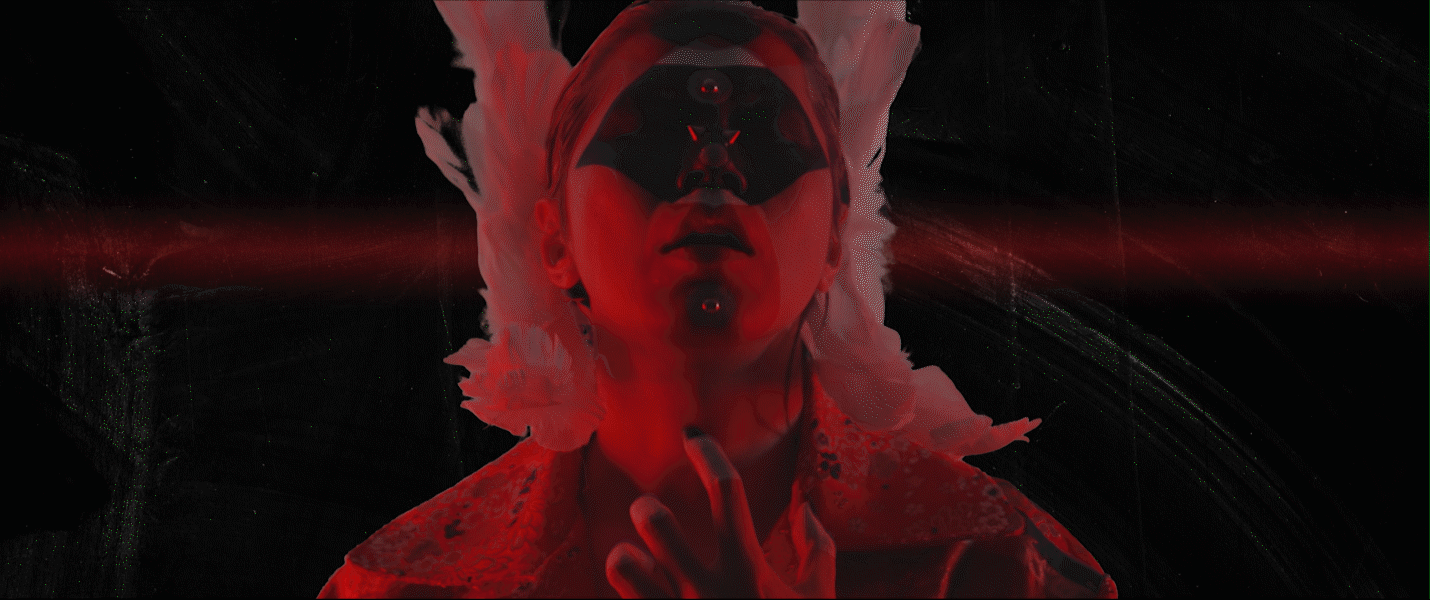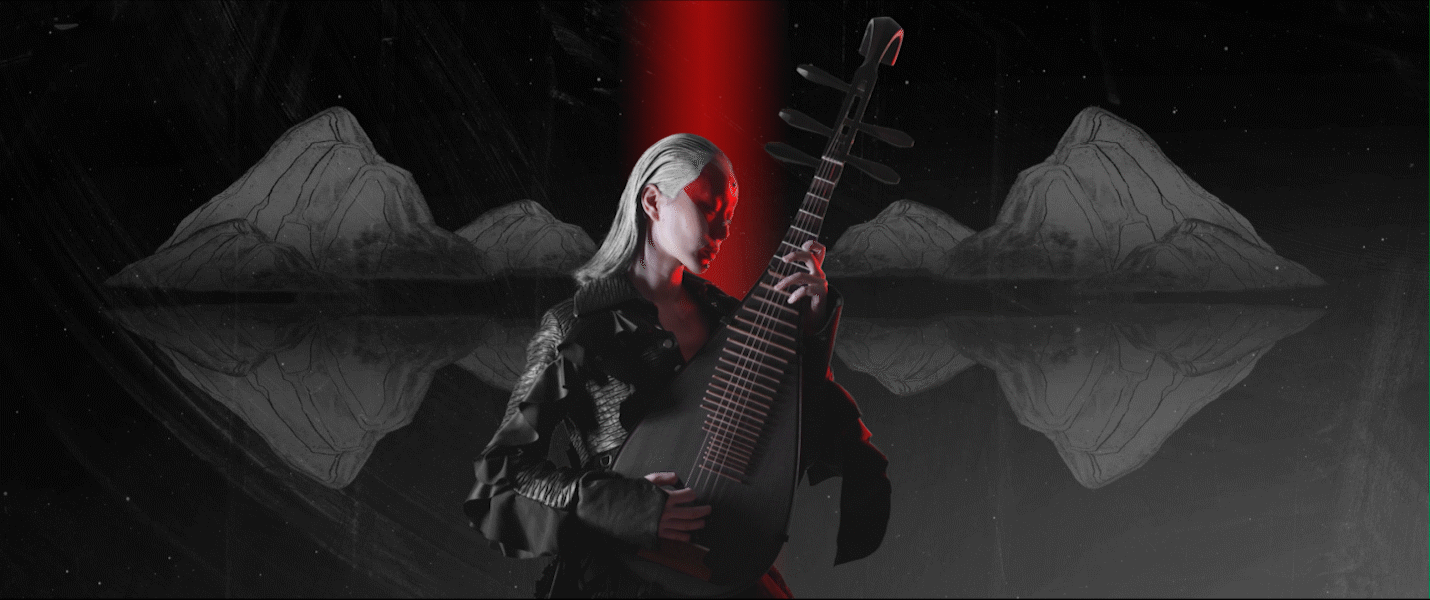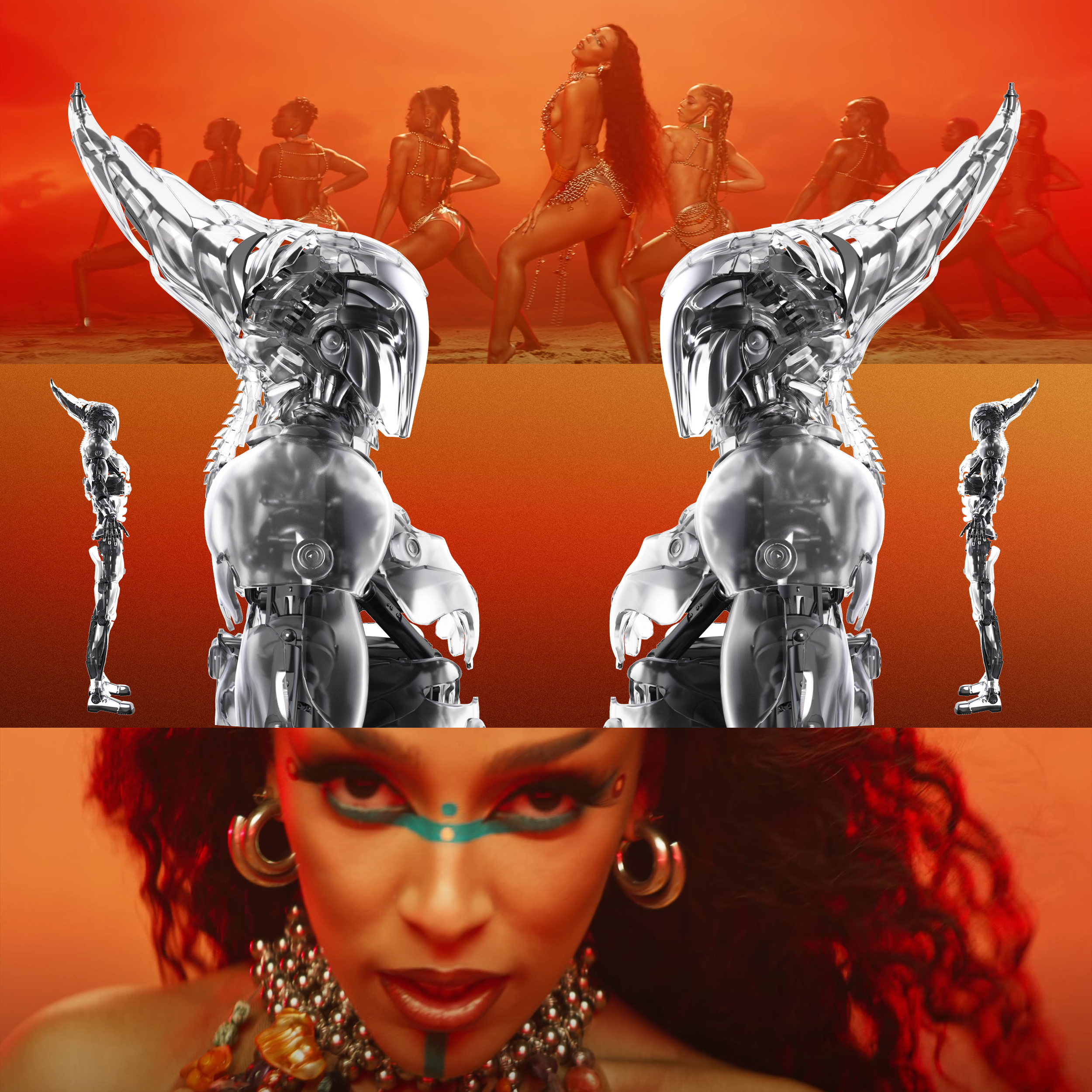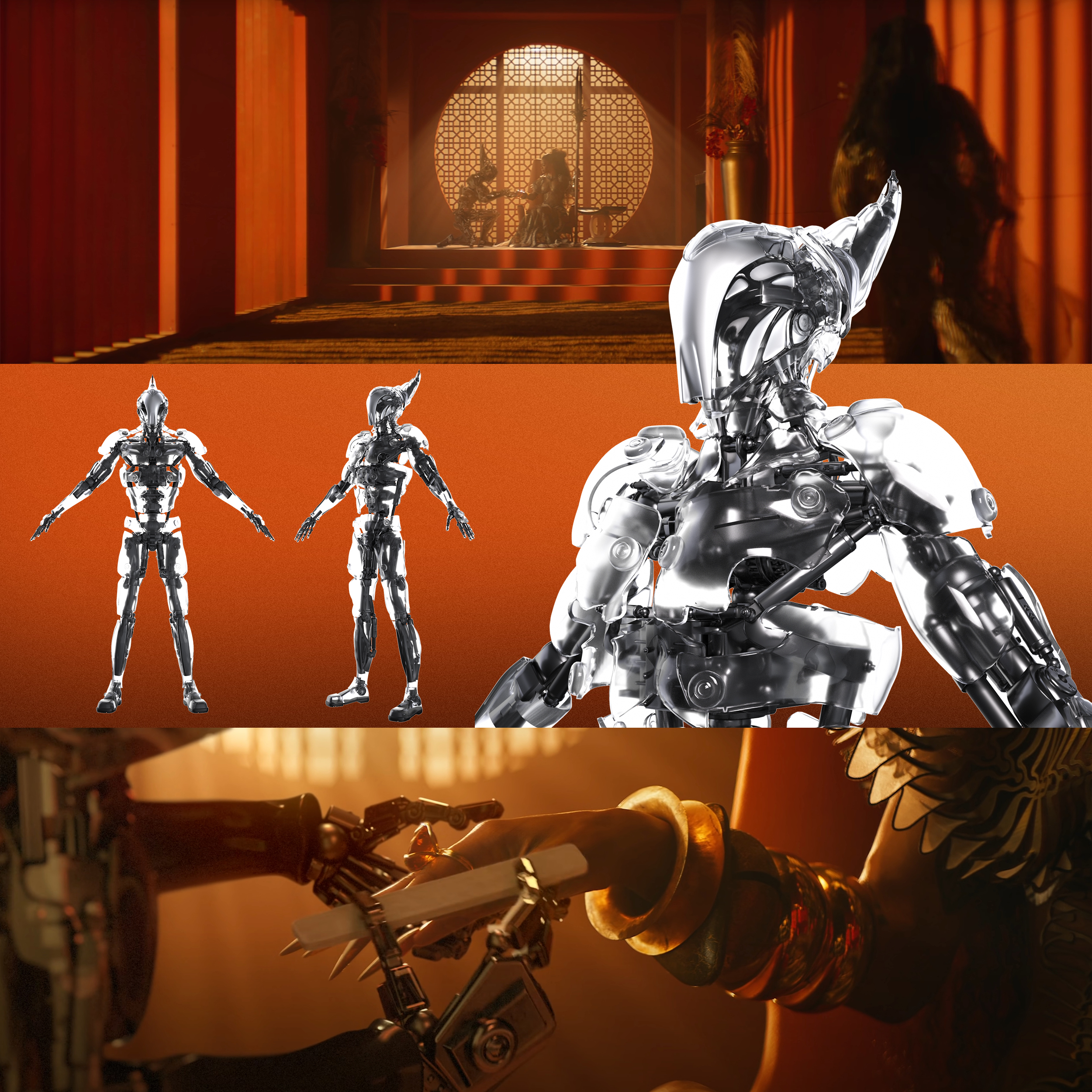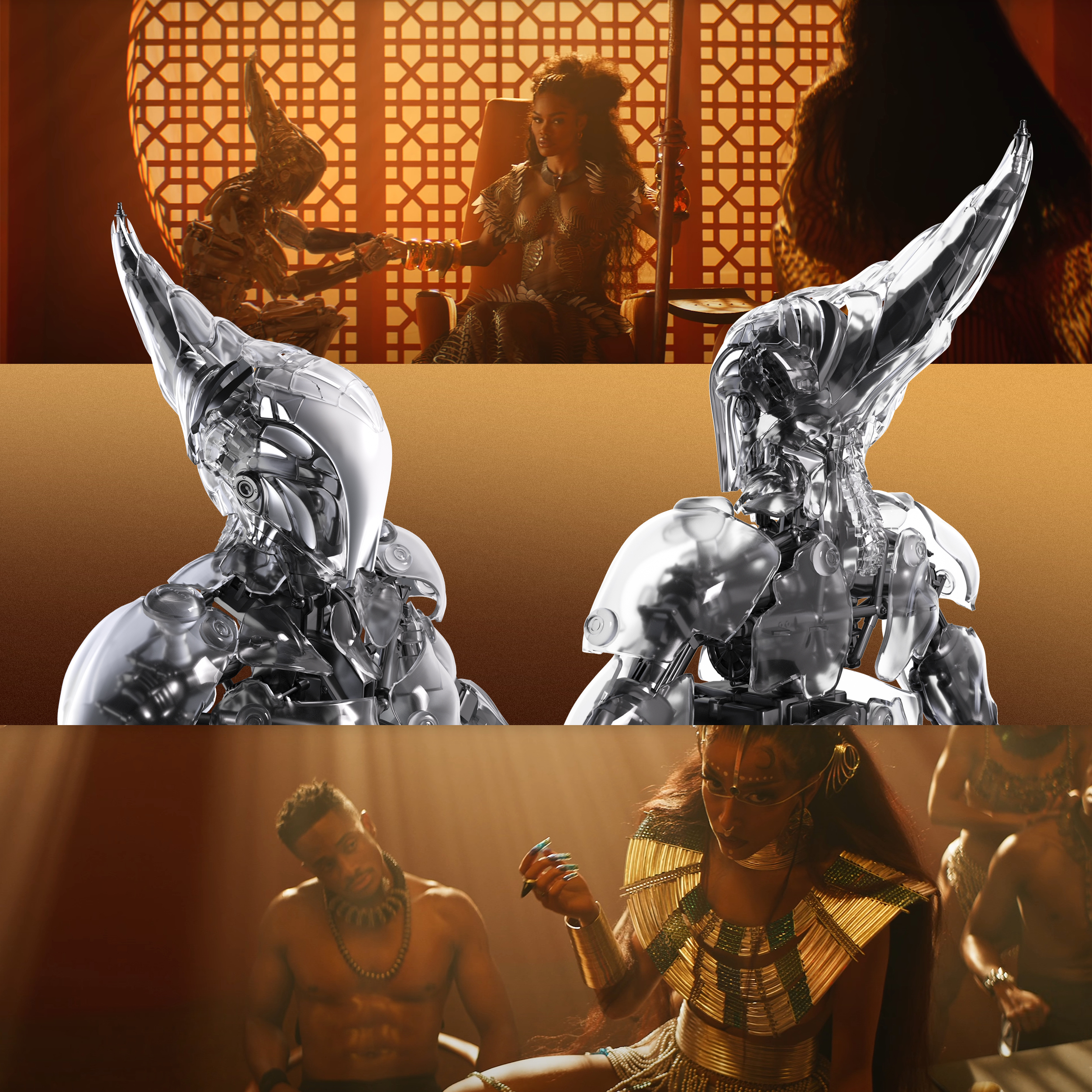 Doja Cat - Woman


https://www.youtube.com/watch?v=yxW5yuzVi8w





2021


-

Director: @childartiste

Production Company: @houndcontent

Producers: @Missymg @Isaacrice76 @samhoustonishere @michellelarkin_

Co-Producer: @davidwept

PM: @laserkiddavey

Label PM: Val Pensa, Quinci Bryant

Production Coordinator: Kevin Chang

1st AD: Joe Osbourne

DP: Jonathan Sela

Production Designer: @jonrichouxdesign

Art Director: @langelby

Choreographer: Cortland Brown @fulloutcortland

Dancers: Briana Morrison, Kelsey Lyna Richards, Jordanb Laza, Imani Spann, Josie Thompson, Marie Precious Ennis, Kezia Kinchen, Ammaya Calhoun



Doja MGMT - Wassim "Sal" Slaiby, Gordan Dillard, Lydia Asrat, Josh Kaplan, Rachel Rowley

CD/Stylist: @brettalannelson

Featured Talent: Teyana Taylor

Featured Talent: Guetcha

Hair: J Stay Ready

Make-Up: Ernesto Casillas

Nails: Saccia Livingston

Wardrobe: Nra Kudelka

Editor: @vinniehobbs

Colorist: @davehussey

3D Robot Artist : @suki_violet

VFX: @digital.axis

-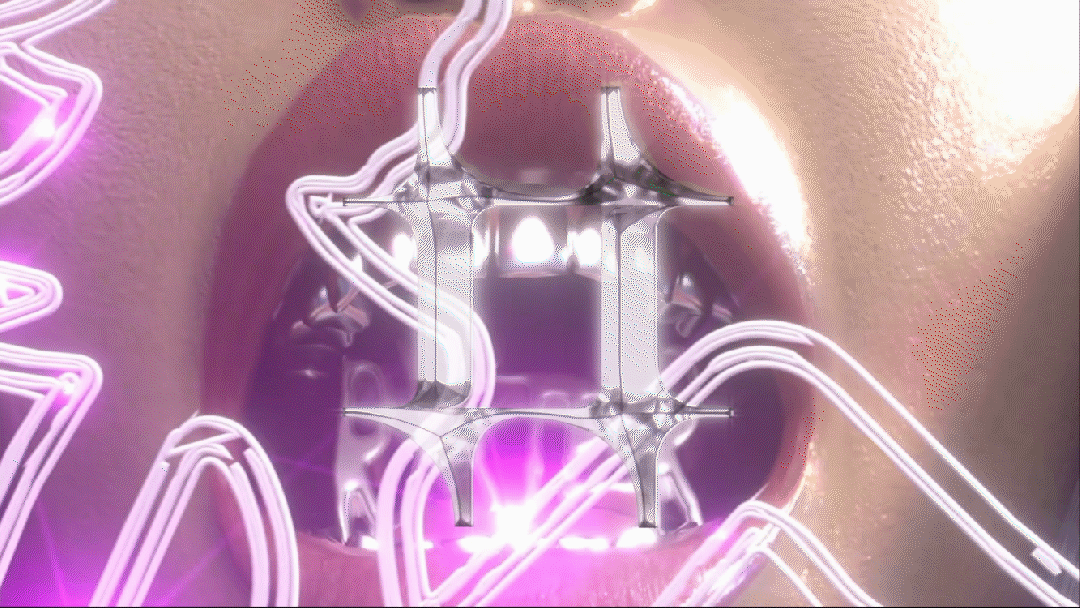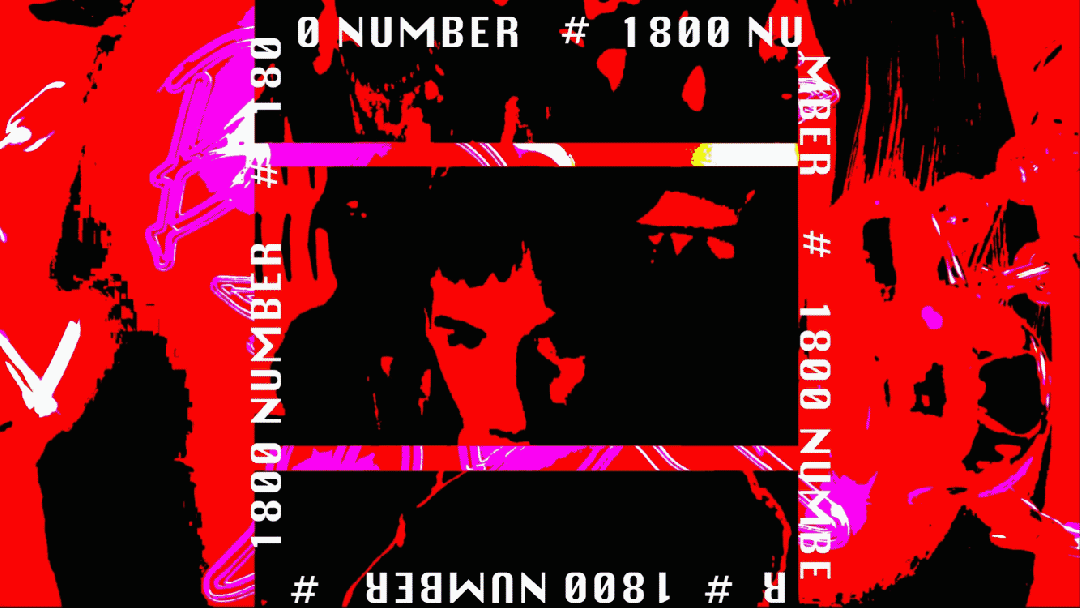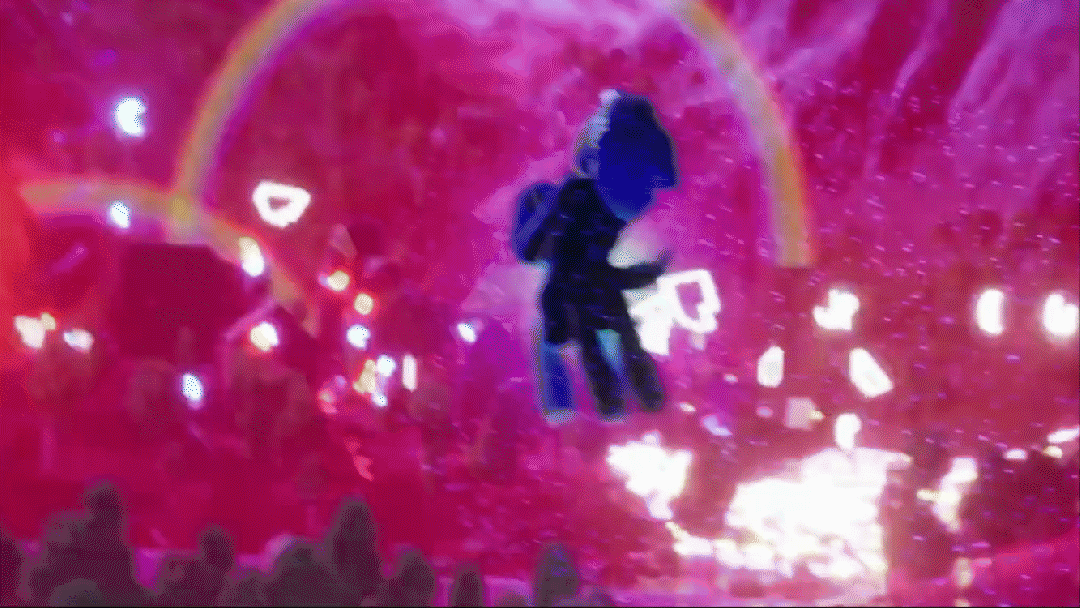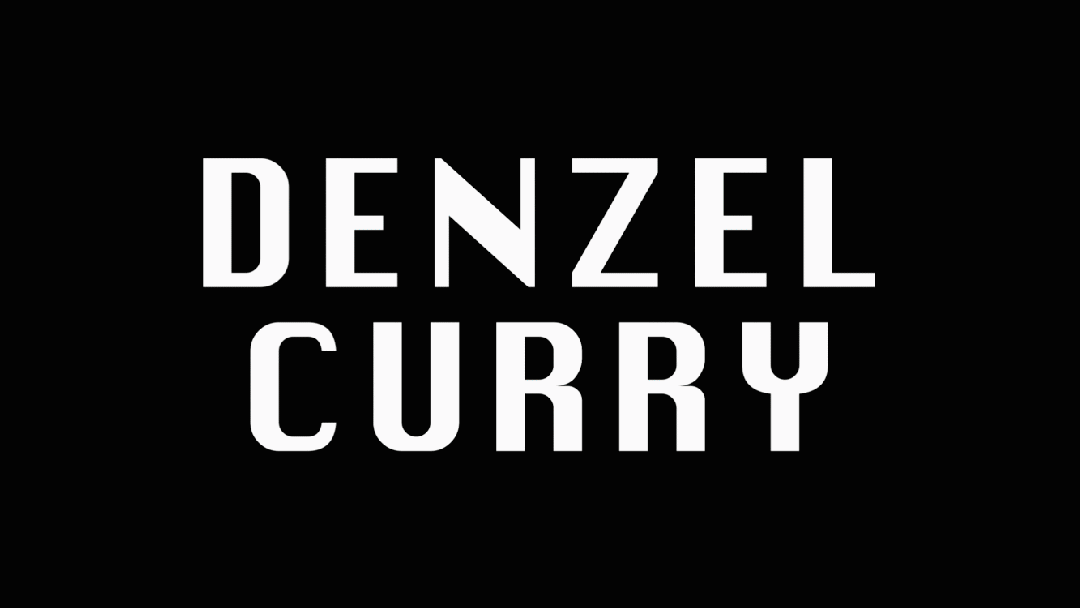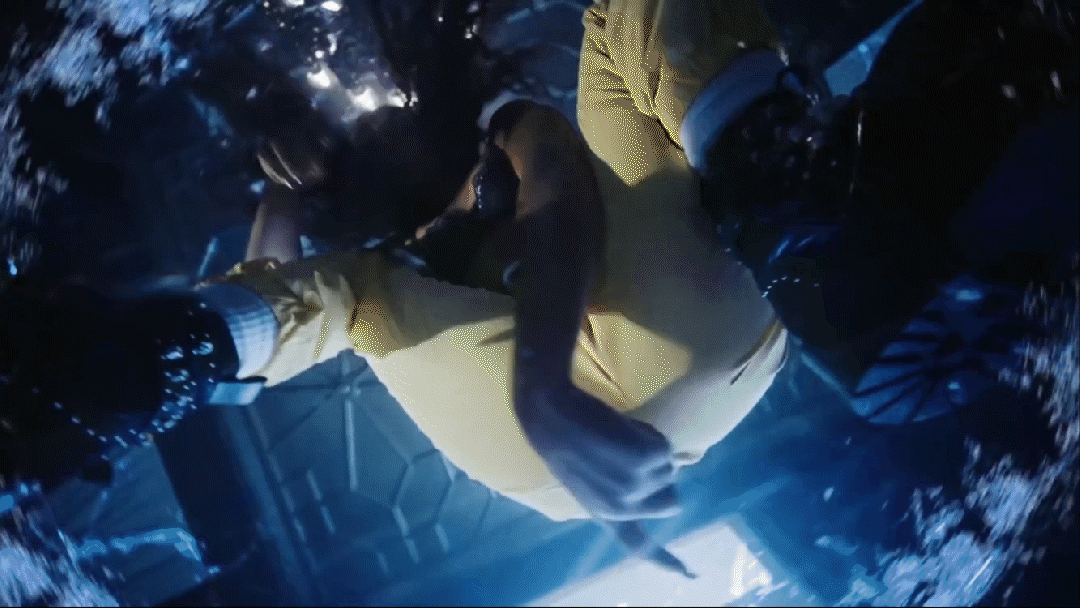 1800NUMBER MV SHOWREEL 2021

https://

www.1800number.com/
Video Concept/Editor & 3D LOGO Animation: Suki Violet Su
WILLOW - t r a n s p a r e n t s o u l ft. Travis Barker
3D Human Figure Concept for @willowsmith x @travisbarker
https://
www.youtube.com/watch?v=6M0IO4fyR

oc
2021



-
Full Credits:



Director: @childartiste
Production Co: @1_800_number
Executive/Creative Producer: @davidwept
Producer: @marcodinero
DP: @tehillahdecastro
PM: @filenumber
1st AD: @george_solomon
2nd AD: @dommyo
2nd 2nd AD: @rielcoleworld
1st AC : @felipe_larrondo
2nd AC: Luke Peckham
Steadi: @noswayjose
Gaffer: @geehanski
BBE - @paulkaneimage
Electric - @akendall1337
Key Grip: @kyle_sorvig
BBG: @cale_evan
Grip: @matthewseest
PD: @jhana.jpg
Art Dir: @alexlepkowski
Leadman: @ouget
Set dec: @madison.blue
Art PA: @jonathanlukw
Make Up: @julieeedinhh
Make Up Asst: @liteskin
Wardrobe: @moderngypsy
Production Truck Driver: @1brikai
Talent Driver: @riturnoftheseth
Production Asst: @dmndlifemad
Covid Compliance: @cerra_jiana
Catering: @luisangel24
Casting: @millticketceo
Storyboard Artist: @kribys.art
CG Generalist: @suki_violet
VFX: @Frame.48
VFX Director: Enrique De la Garza
VFX Producer: Evan Brown / @Drmbear
VFX Producer: Julian Conner
VFX Supervisor: Jordan Allen
Edit: @troycharbonnet
Color: Joseph Bickell
LABEL - @rocnation
Commissioner @meglobalfilm
Marketing @nayriguez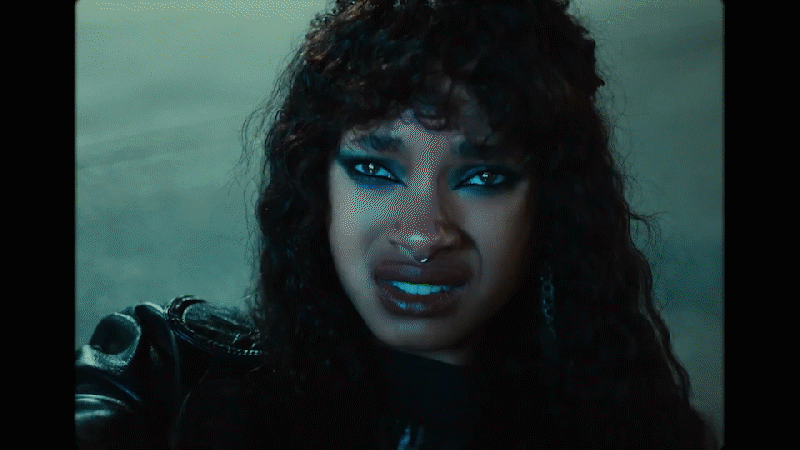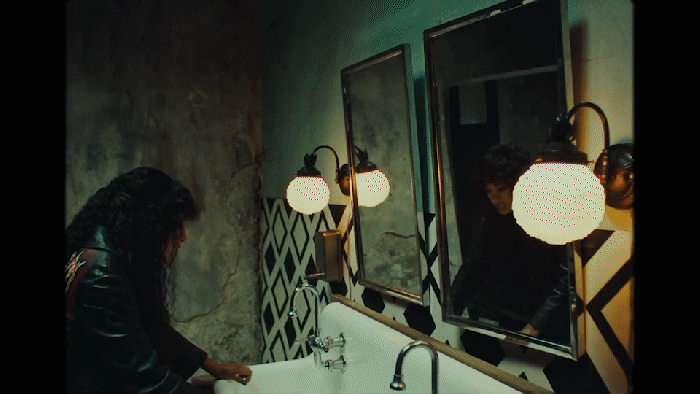 -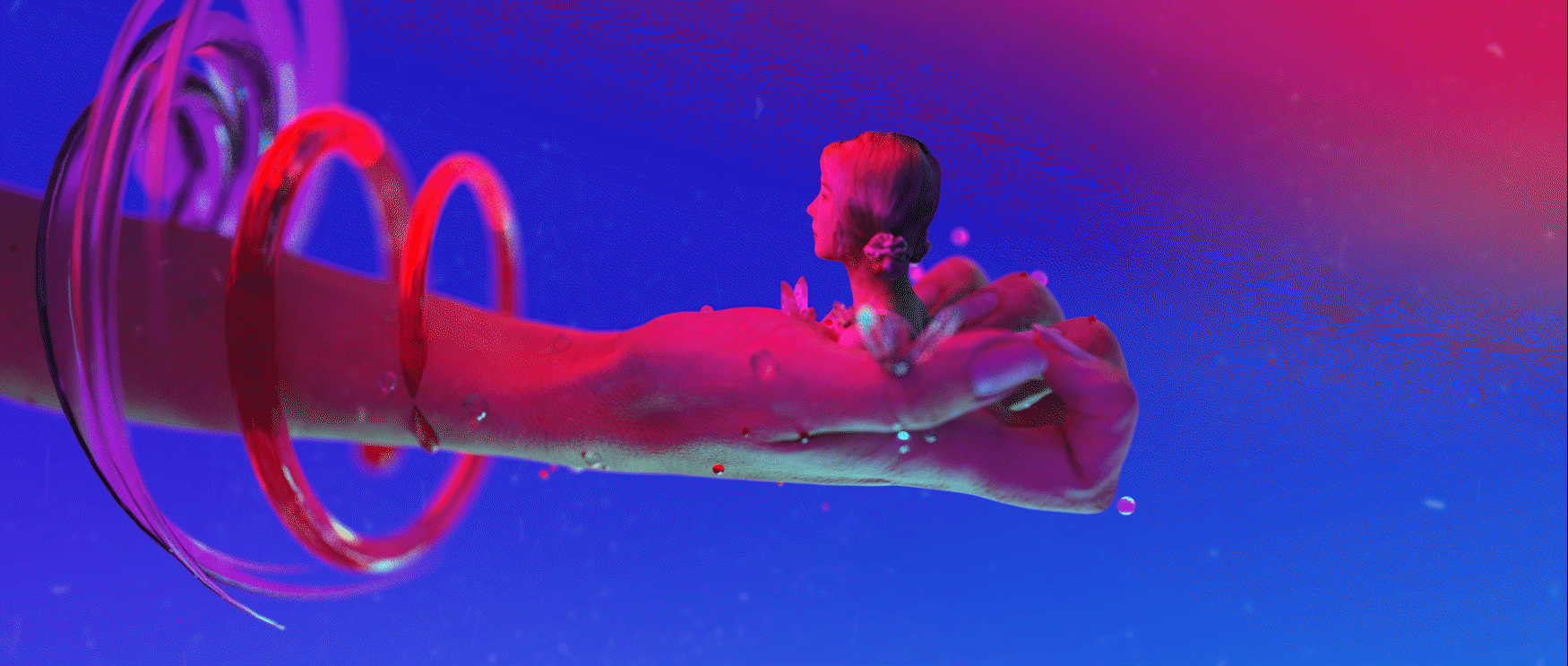 Strick & Young Thug - Moon Man
https://www.youtube.com/watch?v=K_fgFHaBAoM

2021


-
Full Credits:


Director: Zachary Bailey
EP: Humberto Mendez
EP: David Wept
ECD: Zane Comer
Producer: Farah Idrees
Producer: Humberto Mendez
Production Coordinator: Michelle Hung
Director of Photography: Joanna Thanh Há Nguyen
Steadicam: Thomas Taugher
Jib Operator: Joseph Walsh
1st Assistant Director: Amanjah Anthony
1st Assistant Camera: Felipe Larrondo
2nd Assistant Camera: Michelle Suh
Utility: Theo Thompson
Key Grip: Nick Lundstrom
Gaffer: Scott Khuu
Electric: Theo Hyppolite
Best Boy Electric: Amber Jones
Best Boy Grip: Coda Abatti
Best Boy Grip: Anthony Sandalena
Grip: Johnny Lucero
Production Designer: Sydney Weinberger
Art Director: Simone Moscovitch
Set Dresser: Zach Burnett
Set Dresser: Xavier Martinez
Set Dresser: Ainza Victoria
Art Assitant: Ryan Snook
Lead Girl: Natalie Stowe
Snake Handler: Claudius Shropshire
Production Assistant: Robert Jacob Gonzalez
Production Assistant: McKay F LeDuke
Production Assistant: Peace Kumeh
Production Assistant: Zaveon Morrison
VFX Supervisor: Louis Celano
VFX Artist: Kenaim Al-Shatti
VFX Artist: Suki Violet
VFX Artist: Blue Hamel
GAN: Brandon Solomon
GAN: Charlie Groves
Editor: Zachary Bailey
Color: Sam Zook
Art Direction / Titles: Oliver Campbell
Production Company: 1800Number
Label: YSL/300 Ent.